Athens Adventure Retreat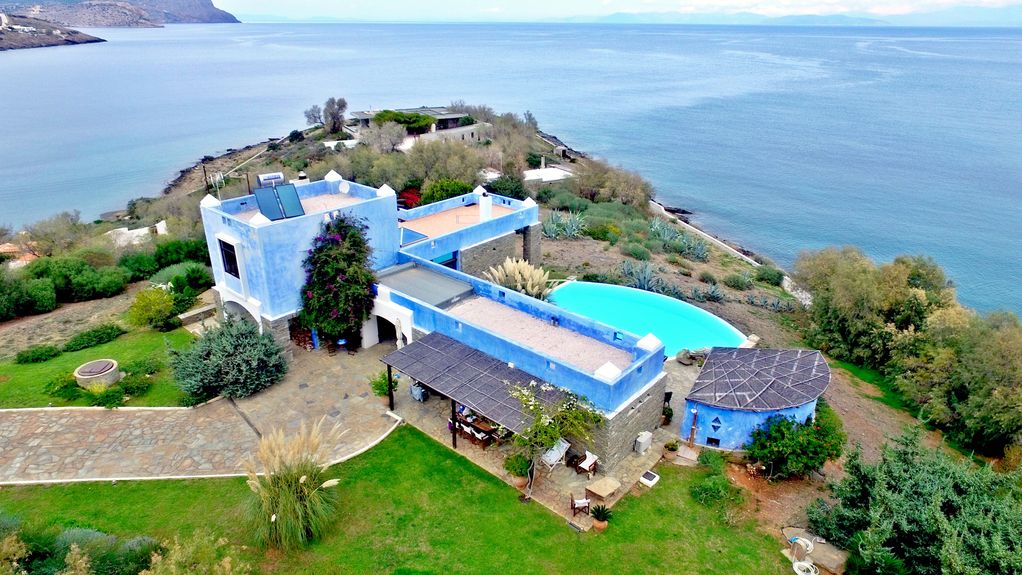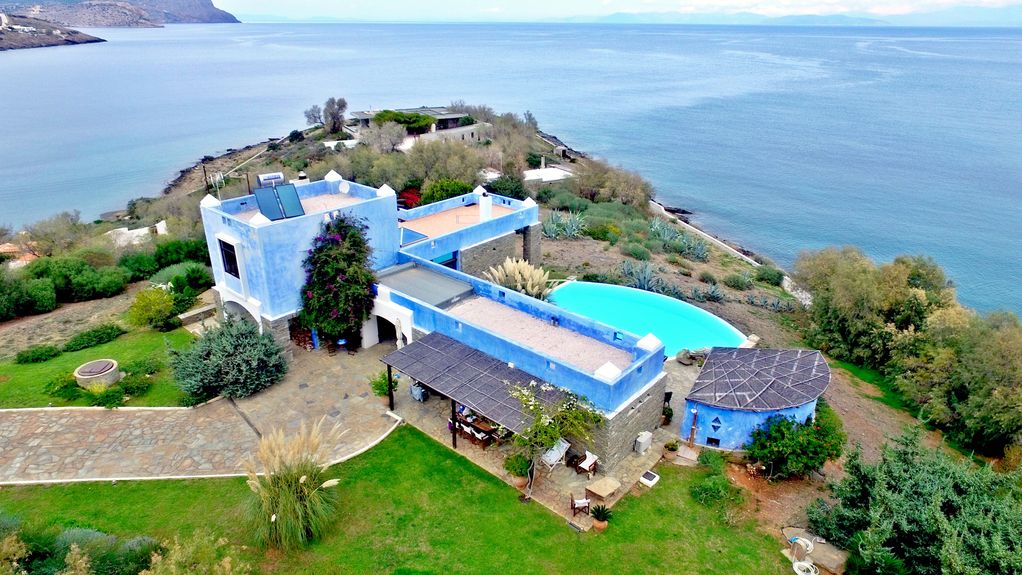 Athens Adventure Retreat
7th - 12th October 2019
From just £750 pp
Discover Athens and its magical surroundings
We'll be living it up for 5 days and 6 nights in a beautiful cliff top villa on the west coast of Athens.
Built on the cliffs on the east coast of Attica over looking the beautiful Aegean sea, we'll be perfectly placed to explore the historical city of Athens, hike through the mysterious gorges, enjoy the magical view's of Souniou Bay and much more.
We'll work up a sweat under the Greek sun, in the grounds of our private villa with daily workouts and movement sessions.
Unwind and watch the sunset over the sea from our infinity pool or soothe your sore muscles in any of the quiet relaxation areas dotted around the villa.
We'll enjoy healthy, nutritious (and traditional) meals al fresco, cooked by our very own private Chef
What's Included?
Whether you're after total relaxation & recovery, kickstarting a new health & fitness routine, or killer workouts & epic adventures, we can guarantee the ultimate retreat experience for you.
6 nights in gorgeous private villa accommodation

Daily, fun and fresh workouts in and out of the pool

Daily restorative mobility & movement sessions

Brunch, snacks and dinner cooked by our private Chef

Day trip to the world famous Acropolis (note: there may be a small supplementary charge for this trip)

Hikes in the hills and SUP boarding in the tranquil turquoise waters

Plenty of chill time in any of the cosy nooks of the villa

Awesome new friends and skills to take home
Whats not included?
Flights - at current (05/19) Flights are coming in well under £100 with Easy Jet

Transfers - We will help group guests together for an easy and cost effective transfer - the accommodation is only 30 mins from the airport.

Extra food whilst out of the house

Optional day excursions
Pricing
Bed in triple room | Triple Occupancy: £850.00
Double room | Double Occupancy: £850pp
Double room | Single Occupancy: £1500pp*
*This is only if you want to have a room on your own, single traveler will otherwise be paired with one offer other gorgeous guests.
Confirming your place
Option 1: Pay £200 booking fee to secure your place. Remaining sum will need to be paid in full prior to the 30th of July 2019.
If you want to split the remaining sum into multiple payments, this can be arranged after payment of your booking fee has been made.
Option 2: Pay the full sum at time of booking and sit back & relax!
Travel advice - https://w Travel advice - https://www.gov.uk/foreign-travel-advice/greece
Welcome to Amphibious Fit Retreats all retreats and holidays are subject to the following terms and conditions.

BOOKING PROCEDURE
The price can vary according to the retreat. Prices include all classes, accommodation and in-house meals. All pricing is based on sharing with one or two other retreaters, this can be a partner, friend or you can opt to share with someone else on the retreat. This is to be agreed with Amphibious Fit Retreats at the time of booking via email.
On making a booking with us, each person travelling must accept the terms of these Booking Conditions and pay a non- refundable deposit) towards the total cost of the retreat per person. The deposit scheme ends a specified amount of time before the retreat after which time the full balance must be paid to secure a spot, unless otherwise agreed with Amphibious Fit Retreats . The balance of the price must be paid at least 12 weeks before the start date of the retreat.
Any cancellation of a confirmed booking or late or non-payment of the balance will carry cancellation charges as set out in the cancellation policy.
Your booking is considered definite and a contract will exist between you and Amphibious Fit Retreats only when the deposit has been received (or, in the case of bookings made less than 12 weeks prior to departure, when full payment is required at time of booking) and a confirmation invoice is sent to you.
No contract will exist between us prior to our issuing the confirmation invoice. If the balance of the price of your holiday is not paid in time, we reserve the right to cancel your holiday, retain your deposit and apply the Cancellation Charge as set out in our cancellation policy.
We reserve the right in any circumstances to cancel a retreat, in which case we will offer a full refund of all monies paid within 10 working days.
AMENDMENTS BY YOU
Amphibious Fit Retreats reserves the right to charge £30 per alteration, should you wish to change your original booking. Dishonoured cheques will be treated as an amendment. If we are unable to make alterations as you requested, and you do not wish to continue with the booking then our cancellation charges apply. Cancellation: Any booking cancellation must be made in writing to Amphibious Fit Retreats without any due delay. In this event the following cancellation charges will apply: More than 56 days - deposit only; more than 35 days - 60% of total; more than 21 days - 80% of total; 21 days or less - 100% of total. If cancellation of a party member results in under occupancy of a room those remaining must pay the appropriate empty bed charge.
AMENDMENTS BY US
It is unlikely that we will have to make any changes to your retreat, but we do plan the arrangements many months in advance. Occasionally, changes may have to be made (e.g., to itineraries, venue accommodation, chefs, fitness classes), which we reserve the right to do at any time. Changes are normally minor and we will advise you at the earliest possible date.
If your accommodation has to be changed, we will do our utmost to provide accommodation of a similar rating. If a significant change becomes necessary before departure, we will inform you as soon as reasonably possible if there is time before your departure to do so. Should a significant change occur before your departure, then provided that it does not arise through circumstances amounting to force majeure (war, threat of war, riot, civil strife, industrial dispute, terrorist activity, natural or nuclear disaster, epidemics and pandemics, fire, adverse weather conditions (including snow and volcanic ash), technical or maintenance problems with transport, or other circumstances), you will have the choice of either accepting the change of arrangements, booking another retreat with us, or cancelling your holiday and receiving a full refund. If you choose another retreat that is more expensive you must pay any difference, but it if is cheaper we will make the appropriate refund.
CANCELLATION OF HOLIDAY
Amphibious Fit Retreats reserves the right in any circumstance to cancel your holiday. However, in no case will we cancel your holiday less than 8 weeks before the scheduled departure except for reasons of 'force' which include war, political unrest, strikes, acts of God, epidemics, natural and technical disaster, closure of ports and aircraft or unless the clients default in the payment of the balance of the holiday price. In circumstances where we are unable to provide the holiday you have booked we will return to you all monies paid, or offer you an alternative holiday of similar standards and if the cancellation occurs within 12 weeks of departure, compensation on a similar scale to that shown in the Cancellation section.
OUR LIABILITY TO YOU
We accept responsibility for ensuring that the retreats that you book with us are supplied as described and that the services we are contractually obliged to provide are to a reasonable standard. We accept responsibility for the acts and/or omissions of our employees, agents and suppliers except where they lead to death, injury or illness (see below). However, we will not be liable where any failure in the performance of the contract is due to: you; or a third party unconnected with the provision of the travel arrangements and where the failure is unforeseeable or unavoidable or unusual and beyond our control. Our liability will also be limited to a maximum of twice the price paid for the holiday (other than in cases of death or injury).
We accept responsibility for death, injury or illness caused by the negligent acts and/or omissions of our employees or agents, together with our suppliers and sub-contractors, servants and/or agents of the same whilst acting within the scope of, or in the course of their employment in the provision of your Retreat. We will, accordingly, pay to our client such damages as might have been awarded in such circumstances
Optional trips booked locally are not our responsibility.
PLEASE NOTE THE FOLLOWING
There are risks inherent with any activity holiday and with physical exercise. We strongly recommend that you consult your doctor before travel to advise on your ability to undertake strenuous exercise. You should make him and us aware of any medical condition, which may affect your ability and comfort when undergoing vigorous exercise.
INSURANCE & HEALTH
We strongly recommend that you have full travel insurance to cover the activities on your retreat.
We have arranged suitable public liability insurance that will cover you for accidents that occur during the activities we have arranged during your retreat that are caused by any negligence on the part of our suppliers. You need to have your own travel insurance and provide us with those details in case of emergency. You should also check with your doctor that you are sufficiently fit and healthy to undertake yoga classes and any other physical activity we have arranged, or you may arrange during your holiday. Please check with your own doctor that you are adequately fit and that any medication you may be taking does not prevent you from full participation. If you experience any injury or discomfort during any activity organised for you, then you must stop the activity immediately and advise your retreat teacher accordingly.
We recommend that each client obtain an E111 form issued by the DHSS and provide us with your insurance details.
VISA, PASSPORTS & BAGGAGE
At press date British subjects do not need a visa for our destinations but must take a valid passport. Clients are responsible at all times for their own personal documents and baggage.
AIRPORT TRANSFERS
It may sometimes be necessary to combine, on certain transfers, customers arriving or departing on more than one flight or train, which may require additional waiting time at your airport or resort. Sometimes our airport transfers are contracted to a specialist local agency.
LOST & STOLEN PROPERTY
Amphibious Fit Retreats Holidays will not be held responsible for any theft or loss of personal possessions from our premises or vehicles. Whilst Amphibious Fit Retreats will endeavour to ensure the security of guests' personal possessions. All clients should ensure their health and possessions are covered by personal travel insurance.
If any client suffers death, illness or injury whilst overseas arising out of activities which did not form part of the Foreign Inclusive Holiday Arrangement or excursion arranged through us we shall, at our discretion, offer advice guidance and assistance to help you in resolving any claim you may have against a third party, providing we are advised of the incident within 90 days of the occurrence. Where legal action is contemplated our authority must be obtained in writing prior to commencement of the proceedings and be subject to you undertaking to assign any costs recovered or any benefits under an appropriate insurance policy to ourselves.
COMPLAINTS
If you wish to make a complaint whilst staying with Amphibious Fit Retreats you must report it immediately. We cannot accept any liability whatsoever if we are not informed immediately, of any problem during your stay. Complaints not resolved completely in resort should be made in writing within 28 days of the end of the holiday. We will not accept liability for claims received after this period.